Boost
your productivity
A free and open source code snippets manager for developers.
It helps you create and organize your own personal snippets collection and have quick access to it.
Downloads: | Stars: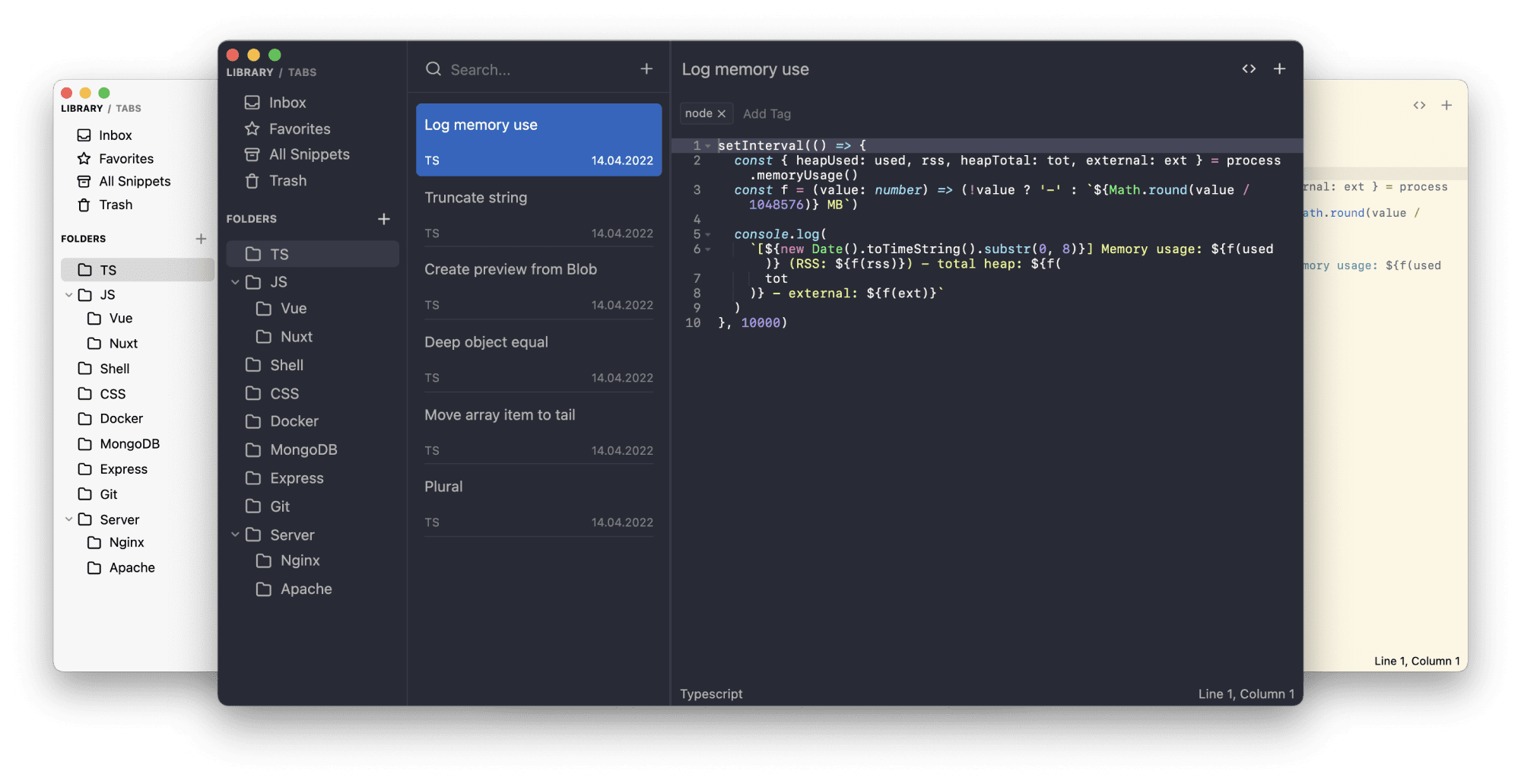 Features
Organization
massCode allows you to organize snippets using multi-level folders as well as tags. Each snippet has fragments - tabs, which gives even greater level of organization.
Markdown
massCode allows you to write in Markdown and also provide syntax highlighting inside a code block. And of course there is a preview.
Search
It is impossible to imagine a productive snippets manager without quick access to snippets. Therefore massCode has a fast full-text search with highlighting of the search query.
Autosave
massCode automatically saves any changes you make during work, so you don't have to worry about losing changes.
Sync
You can use any service that provides cloud synchronization, such as iCloud Drive, Google Drive, Dropbox or other similar.
Database
massCode uses a simple JSON to store your data. The database files are on your local computer.